The 50 Things project is about getting parents and carers involved in a range of activities with their children, that will make an impact on life-long learning.

Each of the 50 Things have been carefully developed by education experts and early years practitioners in consultation with parents. We've made sure that children with special educational needs are considered and that each of the 50 Things means something across our culturally diverse community.

Project Overview
Download an overview of the project, understand the mission and have demonstrated why local context is so important.


LOCAL AUTHORITY INVITATION
We have created a letter to help LAs understand how the 50 Things project could help with literacy targets.


In Action
The 50 Things project is having a measurable impact in Bradford - watch the BBC report on it's success!

Tick-off 50 fantastic things for you and your child to experience together.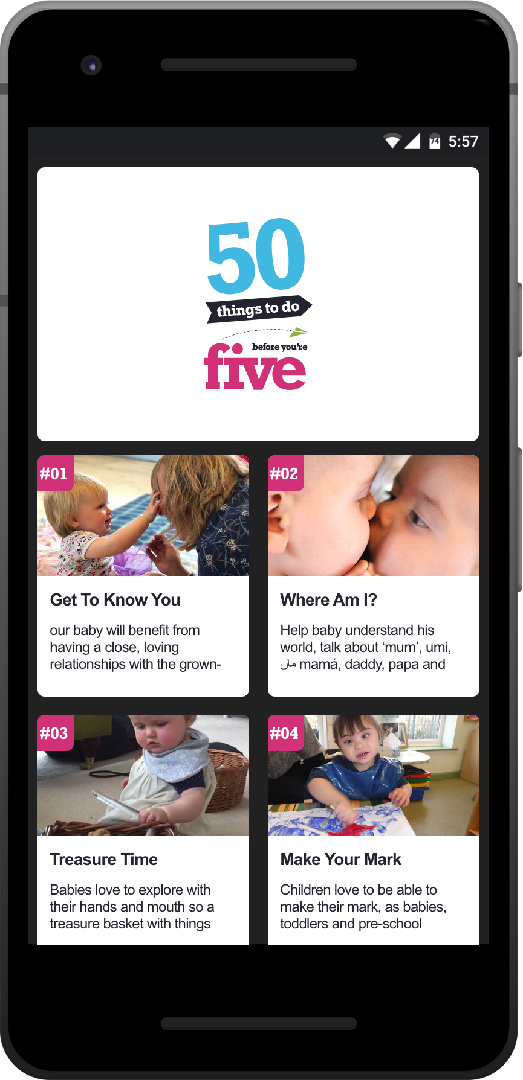 A collection of 50 things for parents and children to do!
Each of the activities has detailed step-by-step instructions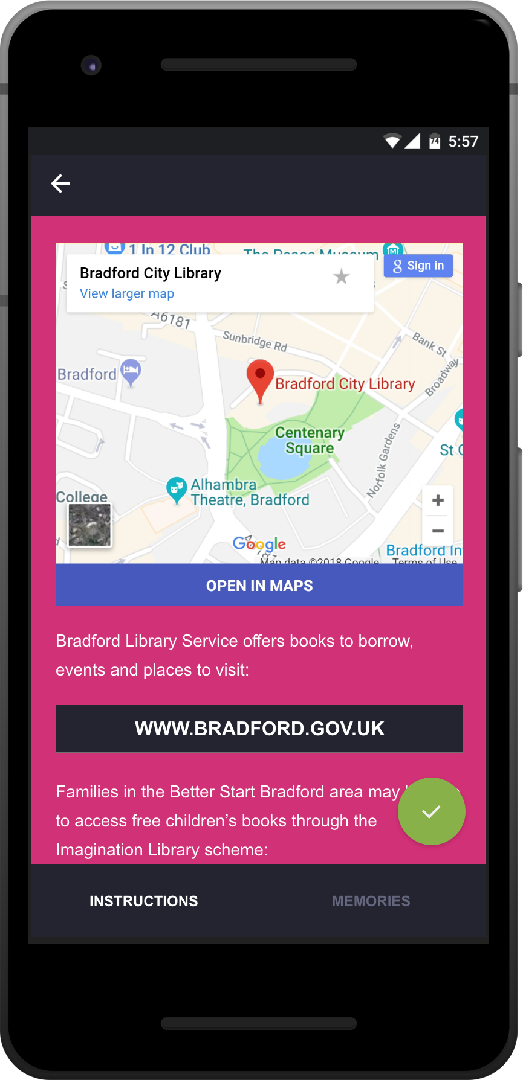 With supporting resources and directions for easy planning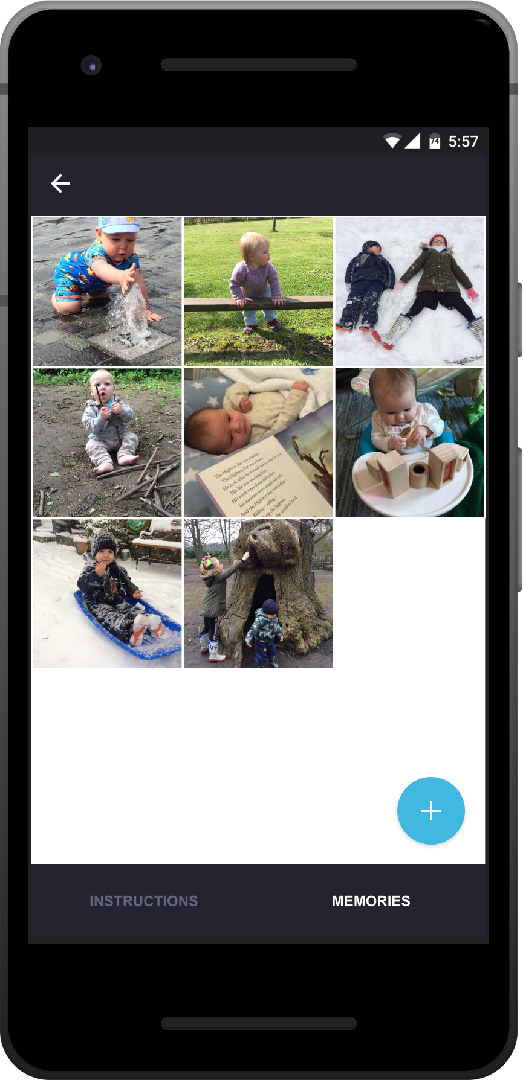 Build a secure online memory bank of those special moments!
Who's involved?
Created by the team at St Edmund's Nursery School, Bradford, 50 Things was launched at the Houses of Parliament in 2018 and is currently being developed by an increasing number of Local Authorities; and interest is growing all the time.
Frog Education are the technology partner – we create the technology that makes 50 Things a success. We worked closely with the team at St Edmunds Nursery School to create the identity and all supporting digital and printed assets.
Powered by Frog

We jumped at the chance to get involved in such an innovative concept and worked closely with the project team to design and develop a mobile application.
Using a friendly Frog-tested interface the app would help to engage a wider audience and give them full control over their content. The app is compatible with most Android and Apple devices.

If you would like to discuss a project with Frog...

How can we engage young children in activities that boost their language skills? Helen Amass discovers an innovative scheme run by a Bradford nursery school that has given children and parents something to talk about – 50 things, to be precise.